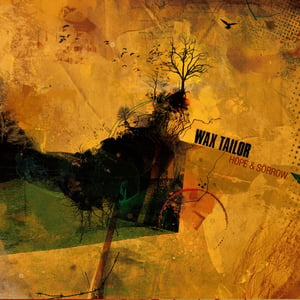 $

9.99
With his first album, Wax Tailor became the independent European sensation of the past year, popularizing his brand of cinematic soundscapes to the masses. His second album Hope & Sorrow brings a more organic feel to the music of Wax Tailor, showcasing a more traditional songwriting as well as a more prevalent use of instruments like the flute or strings.
Hope & Sorrow features past collaborators Charlotte Savary, Marina Quaisse & The Others as well as newcomers such as soul empress Sharon Jones, spoken word extraordinaire Ursula Rucker and rappers Voice and A.S.M., who made quite a sensation on the breakthrough single Positively Inclined.
The album reaffirms Wax Tailor's evocative take on music. With these 12 tracks and 3 interludes, he will once again direct you on a journey where vocal guests become more prominent and act as guides in this musical odissey. This is definitely an album that will make you reflect on your whole record collection.