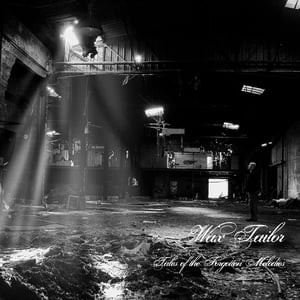 $

9.99
After his first two EPs "Lost the Way" and "Que Sera / Where´s my heart at", Wax Tailor's debut album "Tales Of The Forgotten Melodies" confirmed Wax Tailor's status as one of the most compelling artists coming out of France. This album takes you on a 52 minutes long journey into the depth of his "cinematic hip hop" - 18 tracks which will awaken the music lover in you.
Wax Tailor uses samples in his music as Film directors use actors. His record is conceived as an orchestral movie between hip-hop and downtempo where Wax Tailor hijacks "The forgotten melodies" and tells a story of his own where each track is a sequence. In this large patchwork of numerous influences and multiple references to the seventh art, major names of the twentieth century music (Doris Day, Nina Simone...) meet Stanly Kubrick, Woody Allen or Alfred Hitchcock and engage in a virtuoso dialogue.
US rappers The Others appear on the record to offer a tribute to the hip-hop culture in which Wax Tailor has been involved for 20 years. We also get a chance to discover Charlotte Savary from the French Band Clover. Finally, Marina Quaisse's cello runs through the whole album and delicately colors it with darker shades of melancholy.
An instant classic !