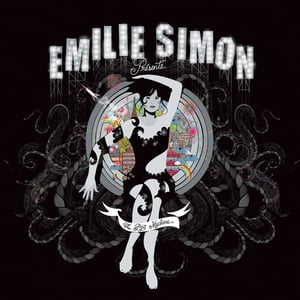 $

9.99
Emilie Simon launched her career in 2003 and gained international acclaim for scoring the smash documentary March of the Penguins. In 2006, following the release of her US debut The Flower Book, she settled to New York.
The Big Machin is Emilie Simon's fourth studio album, and her first recorded entirely in English. The album features the talent of guests such as Kelly Pratt and Jeremy Gara (Arcade Fire) as well as John Natchez (Beirut) or Teitur Lassen.
[i]The Big Machine[/i] is full of Emilie's powerful and seductive voice, inventively playful arrangements, upfront synths and rhythms, and prodigious melodies. Equal parts breathtaking grandeur and bewitching intimacy, this is the work of a unique artist at her apex.